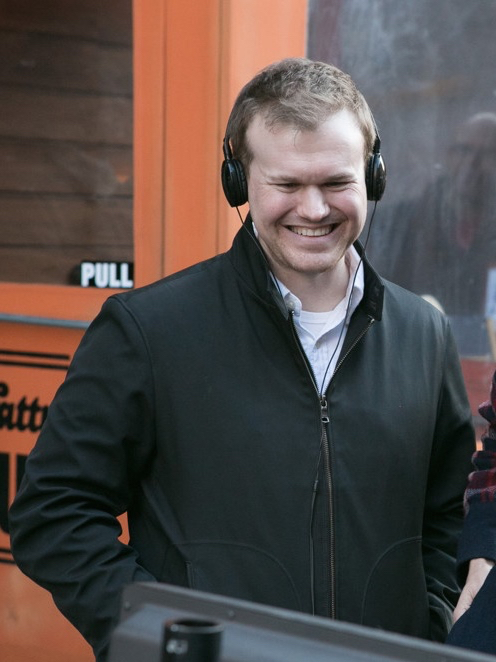 PRESIDENT
Daniel Powell is the Emmy and Peabody winning co-creator and Executive Producer of Inside Amy Schumer. He was a writer and Executive Producer on the cult animated series Ugly Americans, which ran on Comedy Central from 2010-2012. Earlier in his career, he was an Associate Producer on The Daily Show with Jon Stewart, a contributing writer to Robert Smigel's "TV Funhouse" segments on Saturday Night Live, and a house performer at the Upright Citizens Brigade Theater.
He is the co-director/co-writer of the independent feature film Becks, which premiered at the 2017 Los Angeles Film Festival and won Best U.S. Fiction Film.
As a television & commercial director, his body of work includes material produced for Comedy Central, Wendy's, ESPN, Charter Cable, Oculus, Carefree, Accenture, Wellpoint, MTV, Twix, Visa, Dunkin Donuts, Chase Bank, eHarmony, Superfly Presents, Atom.com, Michaels, LOFT, 345 Games, Highline Games, and The Warner Sound.
Commercials directed by Daniel Powell here.
Sketches directed by Daniel Powell here.
He is repped as a commercial director by Honor Society, and in television/film by United Talent Agency and Odenkirk Provissiero Entertainment.
Contact Daniel Powell at info@ironypoint.com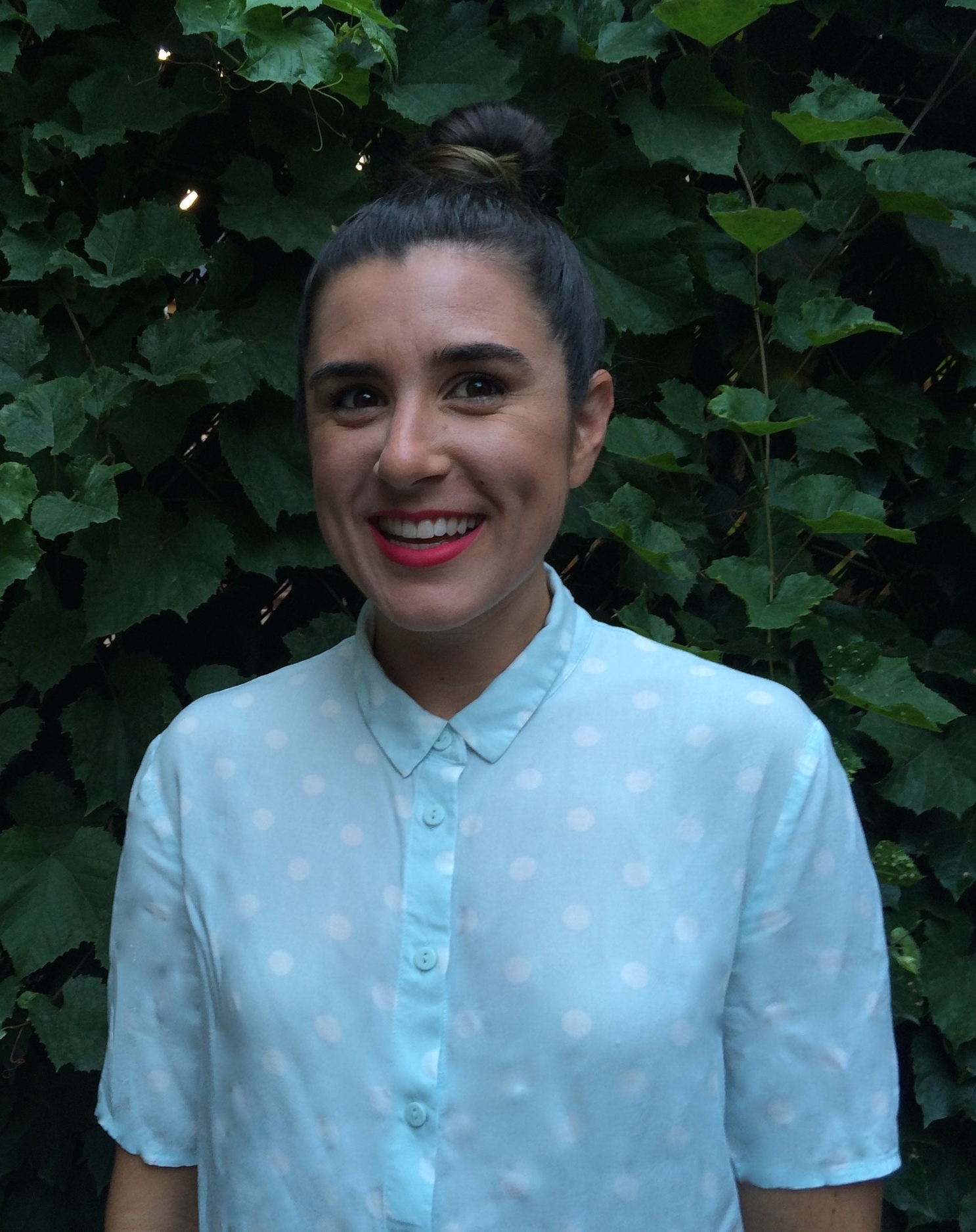 HEAD OF PRODUCTION
After a brief stint as a New Zealand ski bum, Alex stumbled into her first production job on the set of a Bollywood film. Following that adventure, she spent several years in the big budget film and tv world where she accumulated production and accounting credits on projects like The Bourne Legacy, The Secret Life Of Walter Mitty, and HBO's Girls. While transitioning into indie film producing, Alex produced commercials, short films, and digital content for companies like Vogue, Viacom, and SNL.
Alex has produced four feature films with a fifth on its way. In early 2019 she took home an Indie Spirit Award for her work on Jim McKay's En El Septimo Dia (On The Seventh Day). Her musical feature Becks took the Best US Narrative Feature Film award at the 2017 Los Angeles Film Festival. Most recently she was an executive producer on the Netflix series The Break with Michelle Wolf.
Alex loves working with emerging talent and she is a miracle worker with budgets. Her (very achievable) dream is to have business cards that look like an airbrushed t-shirt.
CHIEF AUDIO ENGINEER
Ian Stynes is a re-recording mixer, supervising sound editor and sound designer with over 20 years experience working in New York City. He is currently the chief audio engineer at Great City, Irony Point's post facility. Ian co-supervises and manages the audio team at Great City and oversees all audio work that comes through its doors, including an Oscar award winning short, Emmy and Peabody winning broadcast television, feature films, animation, virtual reality, video games, interactive media and commercials.
Ian's past clients include Netflix, HBO, Sony Pictures, Focus Features, Rockstar Games, Lucasfilm, Spike Lee, Ben Stiller/Red Hour Films, The Weinstein Company, Lionsgate Films, Paramount Pictures, MTV, NBC, IFC, AMC, Comedy Central and Adult Swim. He has had movies in Sundance, The Berlin Film Festival, SXSW, DOC NYC and Tribeca.
MANAGING DIRECTOR
Houston Snyder is a New York City-based producer who currently runs Irony Point's post production facility, Great City Post. After graduating with a fine arts degree in Sculpture and a focus on Sound from the Savannah College of Art and Design, he cut his teeth assisting in an analog, tape-based music recording studio in Richmond, VA. After moving to New York City, he began sound designing advertising campaigns for clients such as HTC, Star Wars, and Hasbro as well as animated TV shows for Comedy Central, Adult Swim, and Cartoon Network. In 2011, he began overseeing third-party post operations for major commercial campaigns for MTV.
He has overseen post sound services for projects such as the Emmy award-winning Inside Amy Schumer from Comedy Central, the Emmy-nominated Triumph Election Special 2016 from Hulu, and the Independent spirit award-winning film Menashe from A24.
Houston loves small businesses with big dreams. He plays guitar in a punk band and rides mountain bikes competitively.
ANIMATION DEVELOPMENT
Devin is a New York based animation producer, director, designer, and illustrator. Most recently he produced the viral hit animated web series, Lifehacker Explains, for Gizmodo Media Group. There he acted as the Art Director of Video overseeing the branding of all GMG video content across their seven sites (Gizmodo, Jezebel, Lifehacker, Deadspin, The Root, Kotaku, and Jalopnik). He created the hit animated web series, Instant Life Lessons, for Official Comedy in 2014. He also served as the Executive Producer and Director on Ugly Americans through 2010-2012.
Devin cut his teeth producing video content for the new media company Wavesystems in the early 2000s. As a freelance designer and animator he has been involved in a broad range of projects including work for HBO, MTV, Comedy Central, TCM, Adult Swim, and The Cartoon Network, applying his design and narrative skills to everything from network graphics to traditional cartoons. His films and animation have been featured in Stash Magazine, Animation Block Party, Rooftop Films, Ottawa Film Festival, Platform, Atom films, and BDA. In late 2007 Devin produced the animated web series 5ON for Comedy Central. This horror-comic inspired series was the creative seed that grew into the world of Ugly Americans, his original animated cult hit TV show on Comedy Central.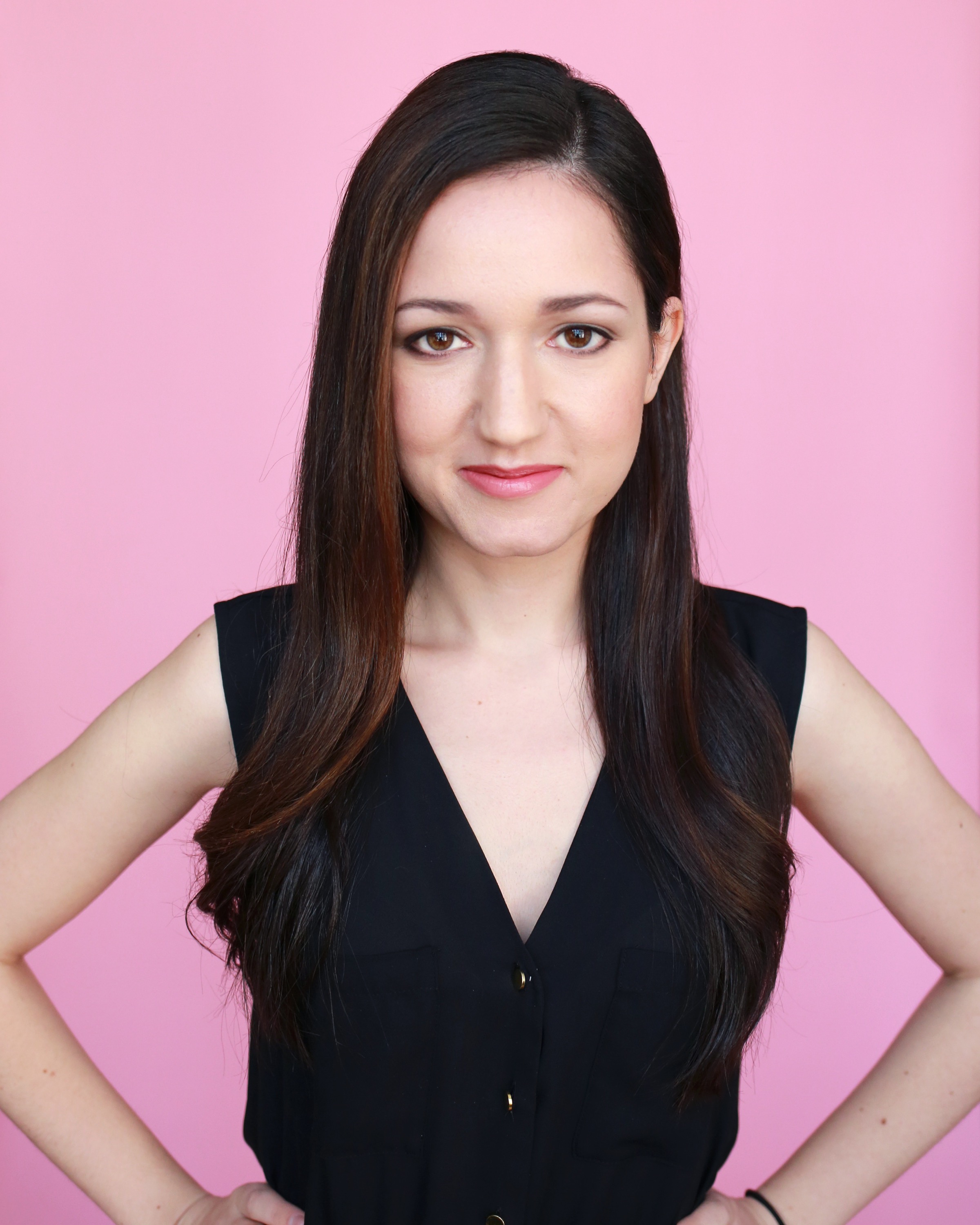 DEVELOPMENT COORDINATOR
Sabrina is a comedy writer and producer living in New York. Originally from Montreal, Canada, she moved to the U.S. in 2009 to pursue a degree in Media Studies from CUNY where she obtained her BA.
Sabrina began her career in production at the Wendy Williams Show in 2012 and has never abandoned her love for live daytime television. Since then, she has moved to writing and performing, bringing her creative abilities to Irony Point in July of 2017. She was the Writer's Assistant and Associate Producer on the Franchesca Ramsey pilot for Comedy Central, Associate Producer on Ave Maria Bamford for Topic.com and Associate Producer on I Think You Should Leave with Tim Robinson for Netflix.
PRODUCTION COORDINATOR
Sophia is a New York-based coordinator for television and film. She got her start in reality television and later honed her skills working in commercials, short film, and late-night television.
Sophia's credits include projects for Esquire Network, TBS, CBS, Comedy Central, and Netflix. Most recently, she contributed on Comedy Central's The President Show as Assistant Production Coordinator and Talent Coordinator.
Sophia is a strong proponent of inclusivity in entertainment. She believes in the importance of representation - both on-screen and behind the scenes - and is passionate about providing platforms for diverse narratives.
DEVELOPMENT CONSULTANT
Sachi Ezura is a producer, writer, and development exec who loves finding and working with unique and underrepresented voices in comedy. Along with developing projects for Irony Point, she currently works as the Senior Producer at the Greene Space for WNYC. She has produced on Refinery29's After After Party, BET's The Rundown w/ Robin Thede, and MTV's Girl Code. She was Executive Producer of Development and Talent at Seriously.TV, a digital comedy channel under Verizon Hearst Media Partners, specializing in the intersection of comedy, politics, and social justice. She also worked as Director of Original Programming at IFC, where, in addition to working on Documentary Now!, Portlandia, and Comedy Bang! Bang!, she oversaw IFC's digital platform, Comedy Crib. As Manager of Development at MTV2, she oversaw casting for MTV's hit comedy series Guy Code and Girl Code. She also co-wrote the Girl Code book, available at Urban Outfitters, and has been published in The New Yorker's Daily Shouts. She lives in Brooklyn with her husband Jake and their two cats, Pudding and Magoo.
PRODUCER
Ayesha Rokadia is an Emmy and Peabody award winning producer who has over 10 years of experience in the world of producing comedy. Raised in Pakistan as a middle child, it was inevitable she would join the world of television comedy and produce content her parents could not watch.
She has been a part of the producing team of such shows as Inside Amy Schumer, Alternatino, The Last OG, and Delocated. Besides comedy, she was also a producer on the critically acclaimed Google Play digital series "Thank You and Sorry" as well as the Food Network Emmy Award winning series "Trisha's Southern Kitchen". She has also produced stand up specials for Jenny Slate, Kevin James, and Amy Schumer.
OFFICE COORDINATOR
Lanee' Sanders is a comedy writer and director based in Brooklyn. She currently serves as the Sketch Program Director at the Magnet Theater and is a Featured Writer on College Humor. In the summer of 2019 she was both the Writer's Assistant on The Astronomy Club for Netflix and her mom's Maid of Honor.
In her youth, Lanee' studied history and worked as a Casting Assistant on projects such as AMC's Turn, NatGeo's Killing Kennedy, PBS' The Abolitionists, and the History Channel's The Wars. Tragically, she got all "historied out" and dropped the major. She finished school with degrees in Cinema and Criminal Justice, years before true crime docs got hot. C'est la vie.
Lanee' directs free sketch comedy workshops annually at The Magnet for POCs and women who are new to sketch. She believes it's essential that we create environments where underrepresented voices in comedy can write, collaborate, and perform together without financial restriction.